Rest in Peace Tom Petty

Title: Rest in Peace Tom Petty
Publish Date: 2017-10-03
Category: Music & Concerts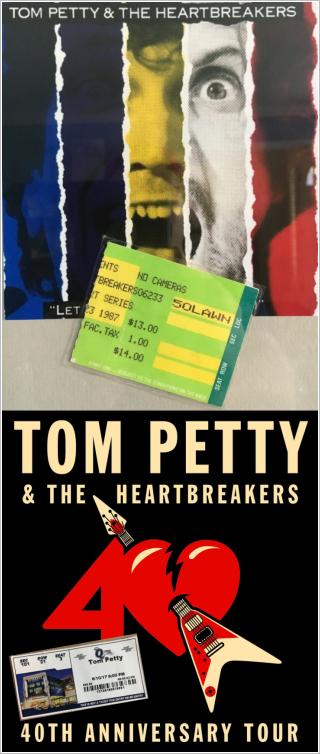 Tom Petty Ticket Stubs :-)
I gotta tell ya, this one hurts big time! To say that Tom's music was and is a big part of the soundtrack of my life is an understatement. In addition to all of his albums I've seen him live twice - the first time in '87 for the Let Me Up (I've Had Enough) Tour and the second time just this past June 10, 2017 for the 40th Anniversary Tour. My fave's include but are not limited to...
Nightwatchman (Hard Promises)
You Got Lucky (Long After Dark)
Don't Do Me Like That (Damn the Torpedoes)
Into the Great Wide Open (Album of Same Name)
American Girl & Breakdown (Tom Petty and the Heartbreakers)
You Wreck Me & You Dont Know How It Feels (Wildflowers)
Mary Janes Last Dance (Greatest Hits)
See Tom's entire
Discography
. At the time of writing this I can't think of another musician's lyrics that I know the words to as much as I know Tom Petty's lyrics. While I am deeply saddened by this loss, his music will live on with me and the millions of other fans out there like me for many years to come. Rest in Peace Mr. Petty and Thank You for your music and memories!